In the fast growing generation of gadgets, automobiles and social networking, people are much inclined to have a social life.
They do not want to restrict themselves to a small group of people but wants to enlarge their circle. There are different sites in which you can create an account and simply get access to meet new people and by several means, you get the popularity. But for some people, it is not anymore a virtual world but has become the real world and they are so addicted that a little change in their world can result in harming themselves or others. Here are few incidents that will prove the addiction of Facebook can be fatal
1. In November 2011 Jennifer Christine Harris a woman of 30 was arrested on the charge of setting fire to the house of Nikki and Jim Rasmussen. Jennifer Christine Harris was an elementary school teacher. Both the friends were planning for the birthday party of Harris, however, their arguments resulted in the dissolve of their friendship. Nikki decided to unfriend and blocked her bridesmaid on Facebook and never thought she had to pay such price. Harris was so angry that she set fire to the house of Nikki while the couple was inside the house. However, they had managed to get out of the house unharmed.
2. A young man of 21 years Simon Foxley of Hyde from Gloucestershire hang himself being unfriended by a girl for whom he had feelings. He tried to contact her several times but encountered by abusive messages from her friends. The last message was from her where it was written 'Go and Die'. The stress of being unfriended in social networking site was the reason behind his suicide claimed by his parents.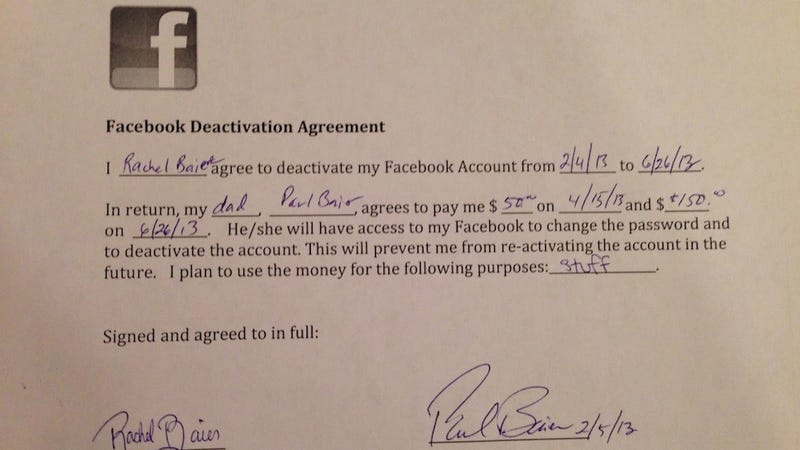 3. A father had to pay $200 for keeping her daughter away from Facebook. Mr Paul Baier a research consultant had to pay his daughter $200 as she was addicted to Facebook so much that she avoided all her work. Finally, the agreement between father and daughter was signed in which the girl was directed not to use Facebook until the end of June in 2013.
4. In 2012 a 36 years old Billy Payne Jr. and his girlfriend Billie Jean Hayworth had unfriended,30 years old Jenelle Potter on Facebook. More than the daughter her father was angry who literally stalk the couple and shot them in their head and left the eight months old baby of Billie Jean Hayworth unharmed near her body.The police records said that Jenelle was harassing Payne and Hayworth over the phone as well as social media after they had unfriended her.
These are the quite shocking effects of Facebook.The priority of social networking site is so much that people often commit such crime. Facebook has become the center of our life. It is good or bad that completely up to you to decide.
Tags:
Addiction
Facebook
Social media