Plastic Surgery, in the modern world, is not a big deal anymore.
Everyone does it. Everyone boasts about it. But here are my picks of a few people who have taken plastic surgery to the extreme level:
1)Jordan Parke
                 His obsession with the Kim Kardashian lips is too triggering.
2) Pixee Fox
She removed three of her ribs to actually look like the human version of Barbie. Ok, but what with the boob implantations though. Anyone complaining?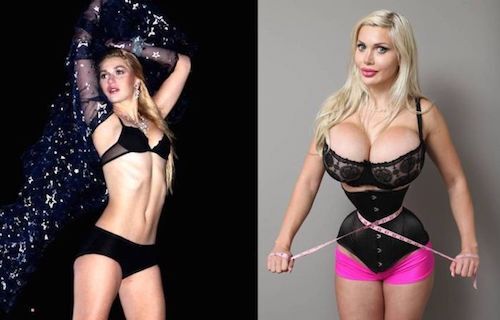 3) Justin Jedlica
The human version of Mitel's Ken doll
4)Pete Burns
You can see the difference all for yourself for this British band singer
5)Valeria Lukyanova
She actually looks pretty. Not complaining.
6)Herbert Chavez
His childhood obsessions with Superman compelled him into transforming himself into a superhero look-alike.
All Sources: Google
Tags:
Funny
Shocking
Transformation
Weird